A glimpse into
Our family history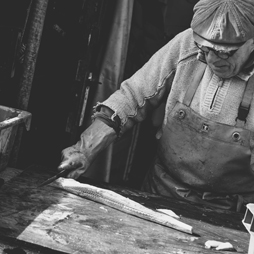 1969
Cluny Fish was established in 1969 primarily processing white fish, satisfying local and surrounding areas with a selection of locally caught fish from the Moray Firth. At this time there were around one hundred fishing vessels registered in Buckie and the port was known as one of the most progressive in Scotland.
1972
In 1972, Cluny Fish developed the into the curing of Sprats and Herrings for the Scandinavian markets, producing thousands of barrels continuously for 16 years. During this time we mastered the art of curing and began lightly curing fresh Scottish salmon. Instead of using spices, we decided to cure with Rum or Scotch Whisky along with other ingredients like sugar. Our smoking is only ever carried out over oak fires.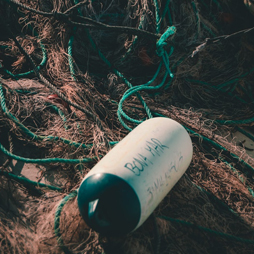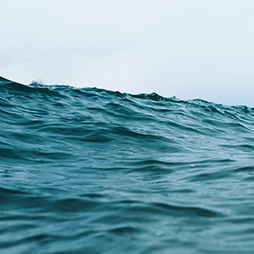 2006
In June 2006, the Paterson family bought the ailing smoking and curing company Shetland Smokehouse in the Shetland Islands, but unfortunately, due to economics a commercial decision took place to relocate the business in April 2008 to the company's headquarters in the North of Scotland at Buckie, where it operates along side its sister company Cluny Fish. To this day we are still sourcing the very best Salmon from the Shetlands, for a world audience.
TODAY
At Cluny Fish/Shetland Smokehouse we take real pride in the quality of what we offer our customers. We operate at a very high standard and select only the best raw materials which our trained staff handles with expert care. Our commitment is to ensure that we provide the very best products in the best possible condition. Commitment to
customer service, product safety, hygiene and quality takes top priority.
In the last 24 months we have made considerable investment in both the smokehouse and its workforce to ensure that we retain and improve on these high standards.